BOY'S HIGH SCHOOL TEAM CAMP
- July 20th - 22nd, 2018 Location: Emory Adams Park, Findlay, OH
GIRL'S HIGH SCHOOL TEAM CAMP
- July 27th - 29th, 2018 Location: Emory Adams Park, Findlay, OH
Residential Camp
Day Camp
Camp Benefits

Evaluate your players
Bond and develop team chemistry
Try out different player combinations
Concentrated playing time over two and a half days
Play teams that you do not play in the regular season
Camp T-shirt for each player
Coaches paid $200 for coaching their team
Free lodging for coach and assistant
Written team evaluation by college coach
Presentation on what it takes to play at the college level; includes Q & A session with college players
Description
Each team plays six games, an indoor sudden-death tournament and observes two clinics. Goalkeepers have their own training sessions. Each team is represented in an All-Star Game on Sunday morning. Coaches can set up practice sessions in their free time or involve their players in team bonding activities. The schedule is full of activities but flexible. Teams can stay in residence halls, local hotels or make their own accommodation arrangements.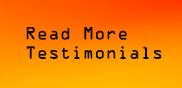 Cost

Stay in hotel or residence hall: $160 per player
Commuter: $120 per player
Meals not included. Discount meal coupons provided for local eateries. Cafeteria meal card can be purchased for $42 per player - buffet style breakfast, lunch, and dinner.
Enrollment
To enroll, fill out team application and send in deposit. No minimum or maximum number of players per team; 14-22 suggested. Once team application is received you will be mailed individual applications for your players.
Testimonials
'My Elyria Catholic girls participated in a soccer camp run by the University of Findlay and it was a great experience. Unlike tournament camps, or skill based camps, The University of Findlay camp is designed for coaches to assess their teams strengths and weaknesses and prepare for the upcoming season. It is a laid back camp built around healthy competition and team bonding. Your team is scouted by a college coach and is given a comprehensive evaluation of strengths weaknesses and key players. I found this extremely helpful in preparing for the coming season. I have been coaching for 10 years and this camp is the best I have been to.'
Ryan Manner - Head Girl's Coach, Elyria Catholic H.S.
'OTB High School Camp allowed us to get a jump start to the season before the first day of practice. We were able to compete against teams that we do not see during the season and experiment with players playing different positions. The players enjoyed the experience and continued to talk about the camp throughout the season. '
Ryan Jenkins - Head Boy's Coach, Celina H.S.
Download High School Team Flier Register for our High School Team Camp.
Contact@otbsoccer.com
• 419-434-4801 • 1000 N. Main St, Findlay, OH 45840 •